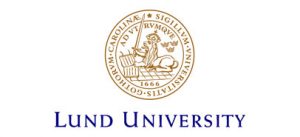 Contact Details
---
T: +46 (0)46 222 0000
C: xxxxxxxxxxxxxxxxxx
Lund University – Erasmus+ Inter-institutional agreement
Lund University was founded in 1666 and is ranked among the world's top 100 universities.
---
The University has 40 000 students and 8 160 staff based in Lund, Helsingborg and Malmö. We are united in our efforts to understand, explain and improve our world and the human condition.
Education and research
Lund is the most popular study location in Sweden. The University offers one of the broadest ranges of programmes and courses in Scandinavia, based on cross-disciplinary and cutting-edge research. The University has a distinct international profile, with partner universities in 70 countries.
Lund University has an annual turnover of SEK 8.8 billion, of which close to 60% goes to research. Our research is characterised by both breadth and strength.
We provide education and research within the following areas:
Economics and management
Engineering and technology
Humanities
Theology
Law
Fine arts, music and theatre
Medicine
Science
Social sciences
World-leading research facilities
Two of the world's foremost research facilities for materials research and life science are established in Lund. MAX IV, which was inaugurated in June 2016, is the leading synchrotron radiation facility in the world.
The European research facility ESS will be the world's most powerful neutron source when it opens for research in 2023.
MAX IV and ESS will have a major impact on future scientific and industrial development in both materials science and life science.
Ideon Science Park, Medicon Village and Science Village Scandinavia are closely linked to Lund University, integrating research, innovation and entrepreneurship.

You are cordially invited to join a webinar organised by the European University Alliance for Global Health (EUGLOH*) universities entitled "The Future of Higher Education in Europe" taking place on 15 February 2022 at 9:00-10:00 (CET).