Horizon Europe – Africa Initiative
The role of research and innovation activities and policy is becoming increasingly central and urgent in facing Africa and Europe's shared challenges: the need to promote sustainable growth and jobs, green transition, digital transformation, mobility, security and good governance, and today, crucially, a pandemic.
The Horizon 2020 programme made funding available between 2014 and 2020. Its emphasis was on excellent science, industrial leadership and tackling societal challenges.
Horizon Europe is the EU's research and innovation framework programme running from 2021-2027, and succeeding H2020. It has budget of €95.5 billion for the period of 7 years, making it the most ambitious research and innovation programme in the world.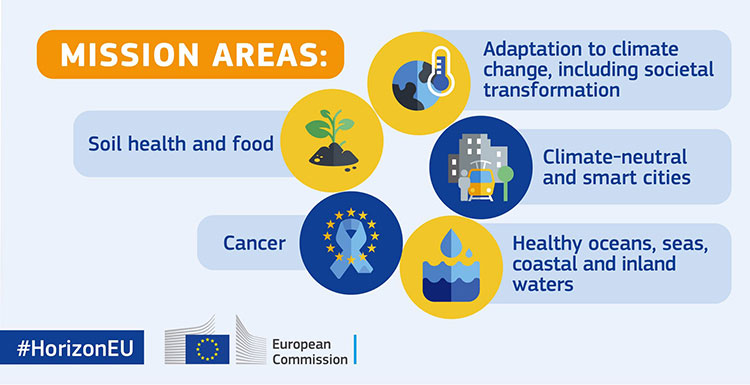 The work programme of Horizon Europe for 2021-2022 has been adopted on 16 June, and includes targeted actions with key non-EU partners, including the first ever ambitious and comprehensive "Africa Initiative".
As a strategic partner, the EU seeks to enhance cooperation with Africa to promote actions targeted to finding locally adapted solutions to challenges that are global in nature, but which often hit Africa hardest. The Horizon Europe work programme 2021-2022 includes around 40 topics with a budget of around €350 million under Calls for Proposals that are particularly relevant for cooperation with Africa. This reflects the joint priorities as agreed at the EU-AU Research & Innovation Ministerial meeting in July 2020: Public Health, Green Transition, Innovation & Technology and Capacities for Science.