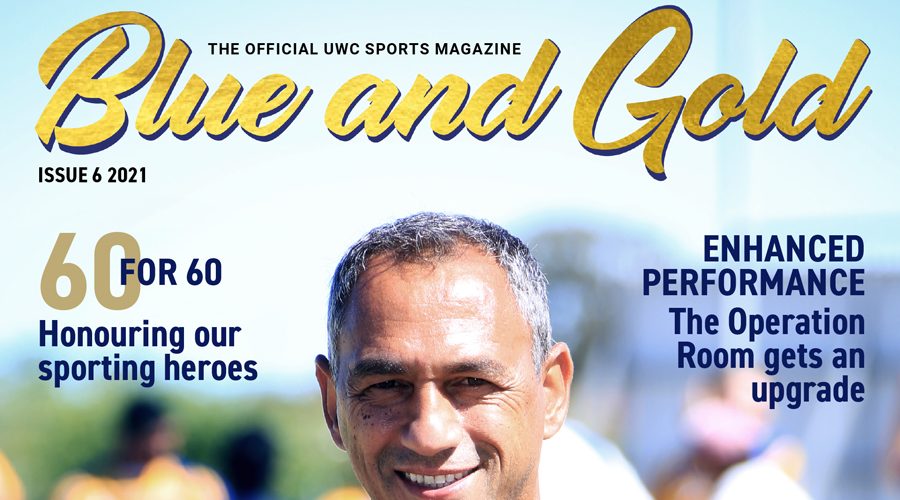 The University of the Western Cape's (UWC) latest edition of Blue and Gold sports magazine has just been released. It features an in-depth interview - penned by internationally renowned sports journalist Robin Adams -  with UWC head rugby coach, Paul Treu, ahead of the start of the Varsity Cup Season.
Author: Harriet Box
The magazine showcases how, even though there has been little activity on the fields of play, it hasn't stopped UWC Sports from working hard behind the scenes to improve facilities and the conditioning of our student athletes.
Director of Sports at UWC, Mandla Gigayi, brings us up to speed with the construction of sports facilities on campus which includes – among others – the resurfacing of the athletics track, levelling and top dressing of the main field and the establishment of a computer lab for student-athletes.
The magazine touches on the exciting news of sports federations giving the green light for UWC's teams to resume training: Western Province Rugby Union, Western Province Cricket and the South African Football Association (SAFA).
It also features other article highlights to look forward to: Playing it casual, Reshaping the Conversation of Change and One Size Doesn't Fit All, The Director's Corner and Words from the Vice-Chancellor.
Source: https://www.uwc.ac.za/news-and-announcements/news/uwc-releases-its-first-edition-of-blue-and-gold-sports-magazine-for-2021