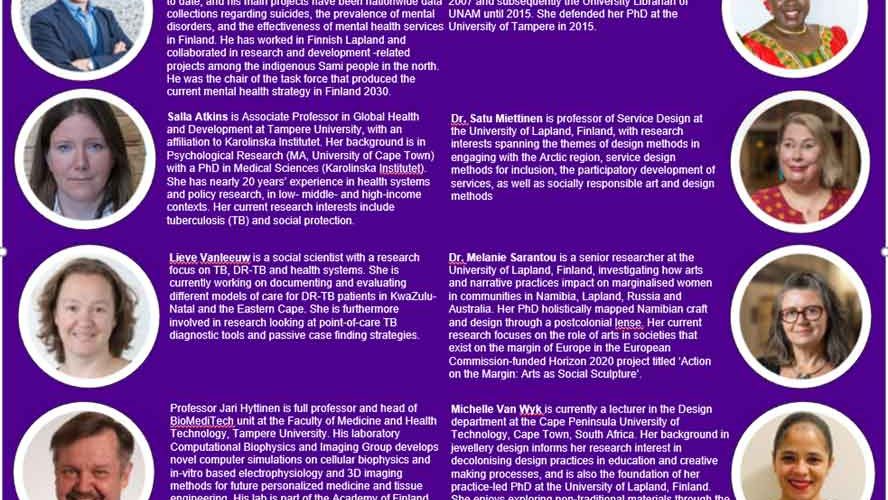 SANORD-SAFINET Webinar on Collaboration in Health and Well-being
Tampere University in Finland invites Southern African higher education institutions' staff and students to participate in a webinar on collaboration in health and well-being on 17 June at 12:00-14:00 CAT/SAST 13:00-15:00 EEST. 
The webinar is jointly organized by SAFINET, Southern African and Finnish Higher Education Institutions' for Health and Well-being network, and SANORD, Southern African-Nordic Centre. Please join the webinar to hear about current collaboration and potential for engaging in joint activities in health and well-being within the networks. For registration, agenda and presenters, please see below.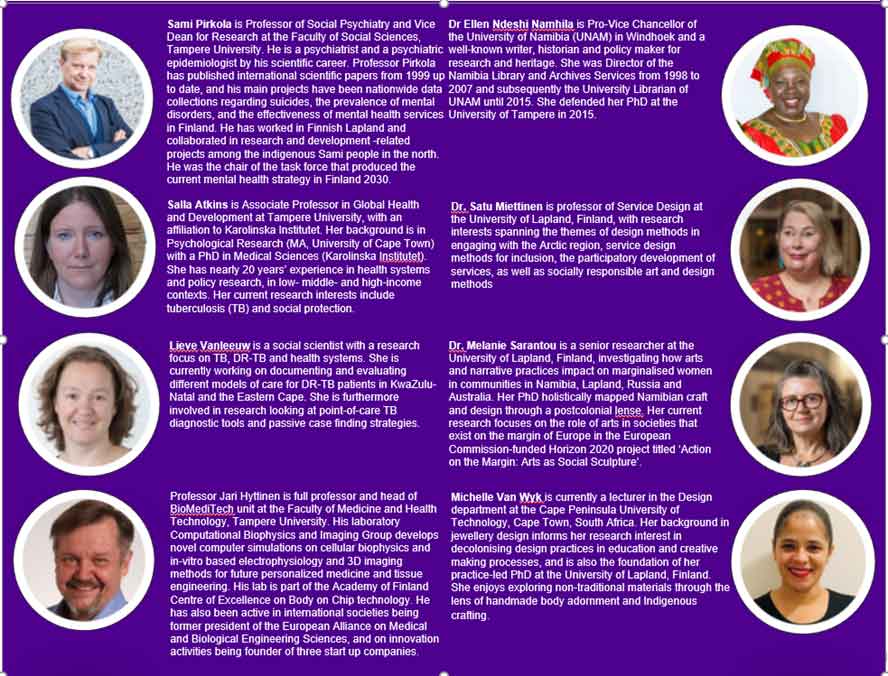 AGENDA
---
Welcome words:
Umesh Bawa, Director of the SANORD Central Office, University of the Western Cape
Introducing SAFINET:
Vice Dean Sami Pirkola, SAFINET's academic director, Tampere University
Social protection and health: A multisectoral global agenda:
Associate professor Salla Atkins, Tampere University and Karolinska Institutet
Ms Lieve Vanleeuw, South African Medical Research Council and Tampere University
Arts, participatory design, democratic development and service development
Dean Satu Miettinen, Professor of Service Design, University of Lapland
Dr Melanie Sarantou, Senior Researcher, University of Lapland
Michelle van Wyk, Design Lecturer, Cape Peninsula University of Technology
Facilitation of healthcare (healthtech) innovations
Prof. Jari Hyttinen, Computational Biophysics and Imaging Group, Tampere University
Collaboration with Finnish Higher Education Institutions
Dr. Ellen Ndeshi Namhila, Pro Vice Chancellor, University of Namibia
Q&A