Rising Through Knowledge: UWC Climbs THE Emerging Economies University Rankings 2022
"These are, as we've been reminded again and again, challenging times for higher education and the world," said Professor Tyrone Pretorius, UWC's Rector and Vice-Chancellor. "But challenges also bring opportunities. The opportunity to rethink the way we teach (and learn); to change the way we approach research, and the topics we investigate; and, to recommit ourselves to making a difference in our communities. It gives us the chance to rise to the occasion – and see what we are made of."
And rise UWC has. The University has been ranked 107th out of 698 universities in 50 emerging-economy countries across four continents – a reflection of the institution's commitment to making a difference in the world, and a ranking nearly twenty places higher than its 2021 ranking (126th).
As Times Higher Education explains, the rankings are composed using 13 rigorous performance indicators examining each university's strengths against its core missions: teaching (the learning environment); research (volume, income and reputation); citations (research influence); international outlook (staff, students and research); and industry income (knowledge transfer).
And UWC isn't the only university on the rise: the latest emerging economy rankings show that emerging universities are improving faster than those around the rest of the world.
"At times like these, we need to think both locally and globally," said Umesh Bawa, Director of International Relations at UWC. "Waves of disruption are washing over the world – and we can either sink separately or rise together. UWC is collaborating internationally to encourage knowledge exchange between the Global South and the Global North – and to have African voices lead on issues of global and local importance. We need to work together now, and let that be a model for the internationalisation imperative in the future."
UWC Rising: Defying Expectations, Changing The World
The University of the Western Cape has been consistently recognised for its international excellence – not just in the Emerging Economies university rankings, but also in the global Times Higher Education rankings, the THE subject ranking lists, and particularly in the THE University Impact Rankings. The university has also featured among the world's best universities in the Webometrics Ranking Web of Universities; in the Centre for World University Rankings top university lists; the URAP top 1000 universities rankings; and, the QS World University Ranking among others.
"UWC's story is a story about defying expectations," Prof Pretorius noted. "As a previously disadvantaged institution, the University of the Western Cape has made significant strides in a very short period of time. We rose to overcome the limitations placed upon us by our origins. We rose in opposition to an unjust apartheid regime. We rose to help a rainbow nation find its character. Rising is what we do – and we're not done yet."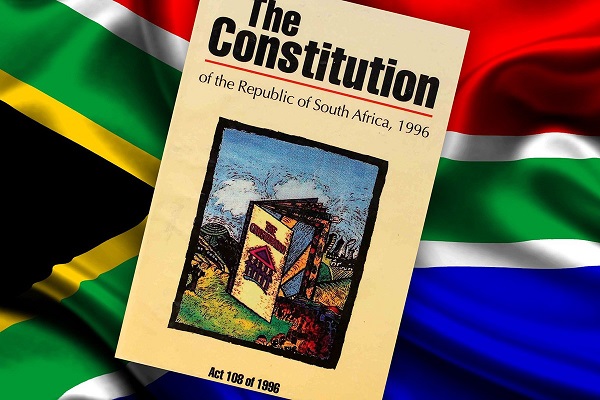 Democracy For All: For forty years, UWC Law alumni, students and staff (men and women alike) have made their mark in the world – and played an important role in cementing South Africa's new democracy. UWC 's Dullah Omar Institute (then the Community Law Centre) played a key role in the drafting of the interim and current Constitutions (pictured), and have upheld it through engaged research, teaching and advocacy.

Something To Smile About: When UWC's Faculty of Dentistry opened its doors, it occupied just part of one floor of Tygerberg Hospital. Today, it is Africa's largest dental school, a World Health Organization Centre for Oral Health training half of South Africa's dentists and conducting world-class research over three campuses, and conducting outreach programmes across South Africa.
Speaking My Language: UWC was founded to provide instruction in just one language – Afrikaans. Now, the University allows students the chance to study Afrikaans, English, isiXhosa, French, South African Sign Language (SASL) and more. And the University's Centre for Multilingualism and Diversities Research (CMDR) partners with international institutions to examine the effects of multilingualism in a globalised world.
UWC astronomers are also playing a leading role in the Square Kilometre Array (SKA) Project, investigating the secrets of the cosmos. UWC's Energy Storage Innovation Lab (ESIL) is the only facility on the African continent that has the capability to produce Li-ion battery cells at pilot scale. Additionally, UWC's Research Repository contains thousands of open access papers, making knowledge from dozens of fields accessible to anyone in the world – free of charge.
"Achievements like this aren't just a chance to sing UWC's praises," Prof Pretorius said. "They're a reminder that one's origins do not define one's destiny – and that great things can come from unexpected places, if we let ourselves hope, and let knowledge guide our steps."
Want to know more about the Times Higher Education Emerging Economies University Rankings? Looking for more interesting facts about one of the world's best universities? Why not check that out here, by the numbers? And why not find out about the incredible history of UWC?
---
Author: Nicklaus Kruger – Institutional Advancement
Source: https://www.uwc.ac.za/news-and-announcements/news/rising-through-knowledge-uwc-climbs-the-emerging-economies-university-rankings-2022