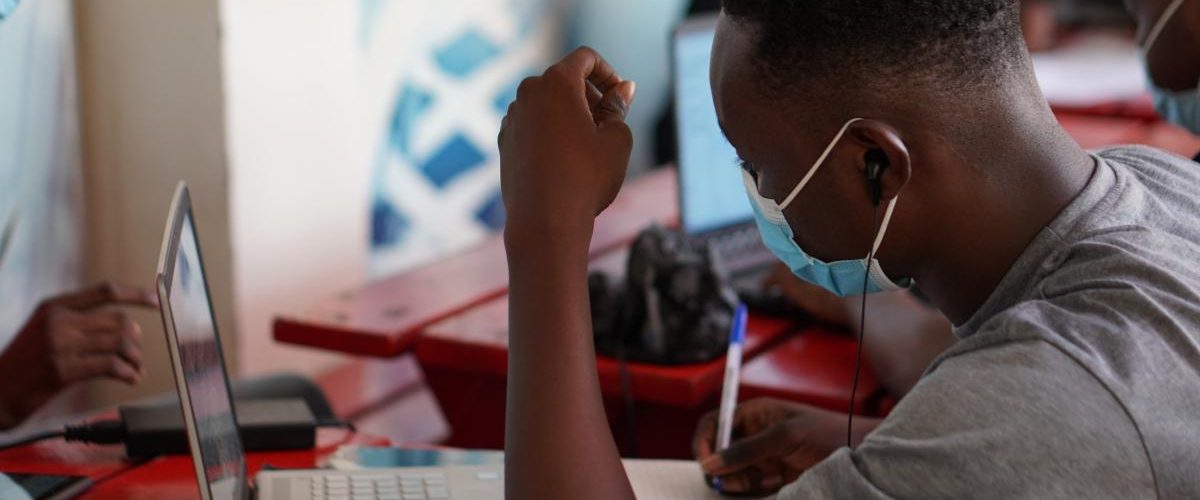 Partnership for Enhanced and Blended Learning (PEBL)
The Partnership for Enhanced and Blended Learning (PEBL) Project, supported by DFID's SPHEIR programme, is a collaboration project led by the Association of Commonwealth Universities (ACU) who is working with various project partners, including: the Commission for University Education Kenya (CUE), Commonwealth of Learning (CoL), the Staff and Educational Development Association (SEDA), and the University of Edinburgh. Each partner brings different technical skills and experience to the project, with CUE offering guidance to participating universities, CoL providing quality assurance support to participating universities, SEDA delivering pedagogical and tutoring support, and the University of Edinburgh sharing their expertise in online and blended learning. The project is assisting university partners across East Africa to develop courses with accompanying online resources that can be offered by participant universities across the region through blended learning. The project will enable universities to share teaching resources through quality assured, credit-bearing degree courses, delivered through blended learning.
The course materials that are developed and/or adapted for the PEBL project will be shared as OER under Creative Commons licensing, enabling other universities across the region – and beyond – to use them freely, subject to appropriate acknowledgement. OER Africa is partnering with PEBL to host the courses developed, and make them available to other institutions through its website.
The partnership is currently at a pilot stage and Saide's OER Africa Initiative have offered to provide a platform on the OER Africa website to showcase the courses and will be providing support in uploading resources.
Courses available include:
Business 
Education
Health and Science
ICT
Law
Multidisciplinary