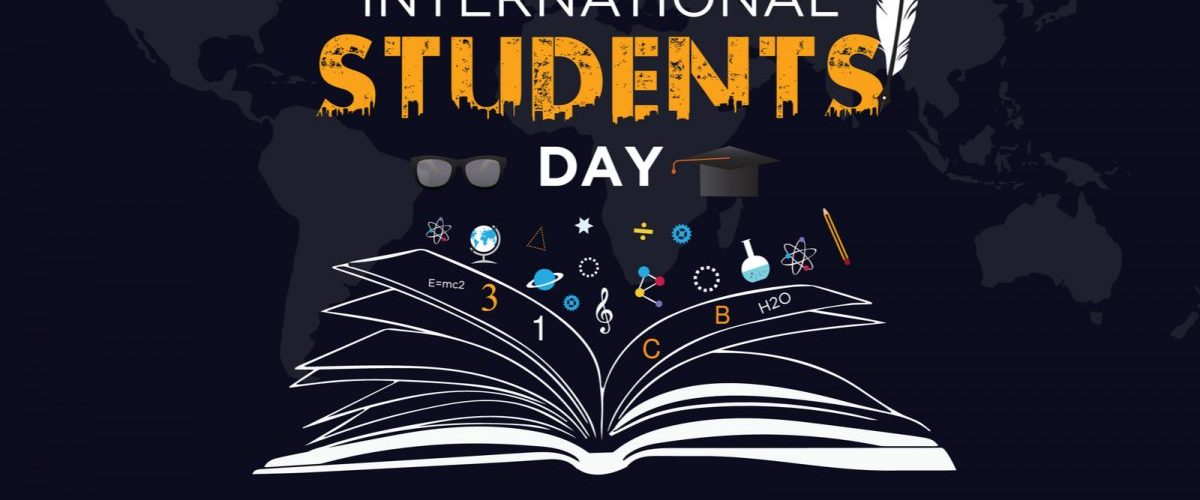 International Students Day 2021: Celebrating The Power Of Partnerships To Connect The World
International Students' Day is a celebration of the way we are all interconnected by our histories, aspirations and common humanity. And the University of the Western Cape (UWC) is committed to strengthening those connections – even in the midst of a global pandemic.
"UWC is a national university, alert to its African and international context as it strives to be a place of quality and a place to grow," says International Relations Director, Umesh Bawa. "It is committed to excellence in teaching, learning and research; to nurturing the cultural diversity of South Africa and to responding in critical and creative ways to the needs of a society in transition."
The mission of UWC's International Relations Office (IRO) is to promote the University's international profile and standing through the facilitation of partnerships; to contribute towards a global perspective for staff and students; to expand the UWC footprint from the African continent to the world; and, to foster mutual engagement and collaboration between the Global North and South. UWC endeavours to share African-centred research and scholarship for the greater global good.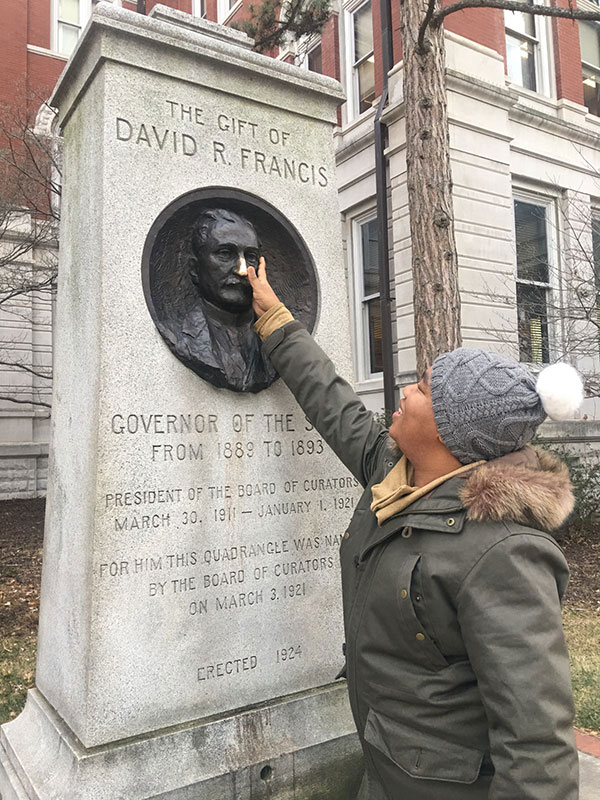 It's also about changing lives.
"To participate in a semester abroad not only gives you an enriching academic experience but also an opportunity to meet diverse nationalities and cultures," says Debra Lamson, IRO Mobility Coordinator. "Studying abroad gives students a global experience for future collaborations. This also prepares students for the workplace, be it locally or internationally, with a broader view on internationalisation."
With exposure to an international context, the horizons of possibility expand for our students and staff, ensuring they are capable and equipped to participate in the global knowledge economy.
"Reflecting on my semester abroad, I realise how blessed I was to be selected for the exchange to the University of Missouri," says Johan Fourie, a UWC alumnus who received the prestigious Henry Mitchell Fellowship, allowing him to spend a semester at UM. "This exchange gave me great insight into my personal resilience, strengthened my sense of self and empowered me to aim for the stars. Above all, this opportunity taught me that the road travelled before, my experience of this world or my family's socio-economic status or social class, does not define what I can achieve or the opportunities I can access. I'm immensely grateful to the Almighty, the staff of the International Relations Office at both universities, as well as all those who contributed in many ways to my experience at the University of Missouri. MIZ – ZOU!"
Of course, that doesn't mean it's easy.
"When taking up an exchange opportunity, you should be prepared for a number of challenges: barriers and fear of the unknown; a change in living conditions; culture shock as students try to adjust to a life in a foreign country; different currencies and spending power," says Fourie.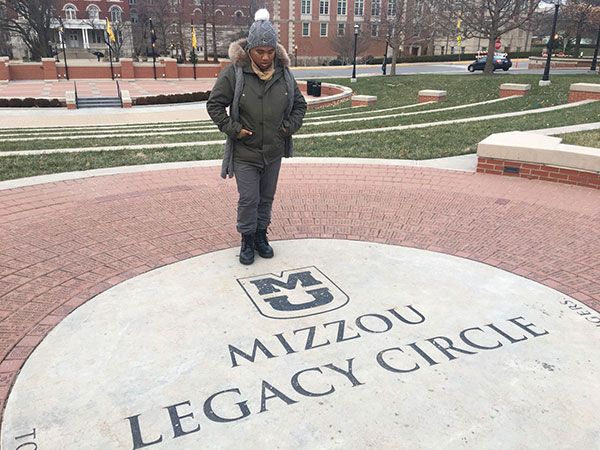 Going Global During Tough Times
Of course, the last two years have been very difficult for maintaining international relations – and student mobility has slowed to a trickle. These are tough times for international students, but the IRO has compensated with virtual workshops and blended engagements – a strategy they're keen to continue when international travel picks up again. And it's not the only time things have been tough for global cooperation.
"The date of 17 November was chosen to be the International Students' Day due to the events that unfolded in Prague during World War II," Lamson explains. "Nine students were executed without trial in concentration camps on 17 November 1939. Nowadays, November 17 marks a celebration of multiculturalism, of international students and the bonds that we forge when we join up with people from around the world."
UWC, too, has faced its share of challenges when it comes to the world community. Founded as a very local institution under the apartheid government just over 60 years ago, it took the University years to throw off the shackles of oppression and claim its own identity – and it was only 35 years ago that the University of Missouri became the University's first international partner.
Today, the University of the Western Cape is one of the members of International Education Association of South Africa (IEASA), the recognised voice that promotes internationalisation in the developing world.
There is a strong and growing relationship with tertiary institutions in Africa, Europe and the Americas, as well as with China and the Asian-Pacific region. These affiliations lead to research partnerships, capacity-building and a flow to and from the University. UWC students, graduates and alumni have excelled in programmes abroad, and international students have also excelled in programmes at UWC.
The international community can contact UWC's International Relations Office (IRO) for engagement on establishing international partnerships, and connections with scientific and transformative networks. Staff and students at UWC seeking study abroad, student exchange, collaborative teaching and research or training assignments can engage with the IRO for information on the University's global contacts.
"At times like these, we need to think both locally and globally," says Umesh Bawa. "Waves of disruption are washing over the world – and we can either sink separately or rise together. UWC is collaborating internationally to encourage knowledge exchange between the Global South and the Global North – and to have African voices lead on issues of global and local importance. We need to work together now, and let that be a model for the internationalisation imperative in the future."
For more information on UWC's international programmes, partnerships and possibilities, just visit the International Relations website, or contact iro@uwc.ac.za.