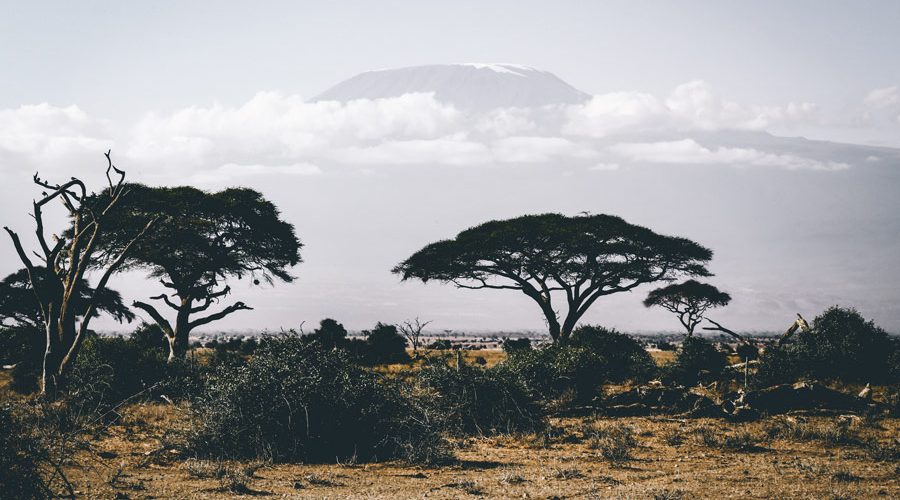 Every day is Africa Day in Africa
As citizens of this continent who feel the warmth of the sun, the shortage of water, or obstacles to access health care, sanitation and equitable education for all, our reality is Africa. We draw breath for her. We bleed for her.
At UWC, like other universities in South Africa, we waken to the possibility of celebrating Africa and our wealth as a continent, when the autumn season bows with the wind towards winter. We anchor momentarily in the notion of our origins and plan celebratory events to mirror these sentiments. Yet in truth, we sing her praises daily. Even where we aspire to be European, North American or Australian, there is much evidence of the depths of our oneness with this awesome continent. We strive to be better than our 'third world' and 'developing' or 'underdeveloped' mantles. Drawing on tradition, global collaboration is amongst the continent's strengths, despite the constraints of funding within and for this continent.
Internationalisation
---
Internationalisation as a framework is determined by those who construct definitions and those institutions that intersperse it as a strategy. At the University of the Western Cape (UWC) it is integrated in the Institutional Operating Plan. Recently, a Masterclass on Comprehensive Internationalisation conducted by CHEC and AfriC was presented to Deans and senior staff in universities, to help mediate the interpretation and implementation of this strategy. Whether we subscribe to internationalisation for diversity, increasing revenue, improving the quality of higher education and associated rankings, or developing graduate attributes for a global context, internationalisation takes place naturally on the African continent where service learning and addressing global challenges such as those defined in the Sustainable Development Goals (SDG), for example, are paramount. Semester study abroad in Africa may not take place on the scale that it does with students from western contexts traversing ours. Governments and agencies such as CODESRIA, TWAS and others have been funding their citizens – degree seeking students – to study abroad in Africa for decades, investing in skills and new knowledge on the continent.
It is well known that one of the biggest debates across the continent has been around the need to find "African solutions to African problems". There have been calls, especially from academia, to do this by drawing from indigenous knowledge. Communities' knowledge and practices can solve a number of problems – and have a great deal to teach us (The Conversation 24 May 2020).
Even as universities grapple with switching their primary operating format from face-to-face and blended learning to online and virtual, while they observe physical distancing and other pandemic-induced protocols to contain COVID-19, internationalisation within the continent continues seamlessly through the research topics our students choose and the theses that are generated. Internationalisation within the continent takes place where we least recognise it. During the recent virtual graduations at UWC, doctoral theses included studies that speak to the challenges on the continent with lessons for the globe. Some theses focussed on aid; heritage; digital storytelling; HIV/AIDS and gendered power-relations; indigenous knowledge for teaching meteorological science; survivors of trauma, torture and sexual violence, and traditional medicine and green nanotechnology. All of this research work by students from Africa contributes towards the attainment of the SDGs. These outputs contribute to the much desired internationalisation at home and internationalisation of the curriculum. Kalyani Unkule refers to "Glocalising the curriculum as local perspectives and conceptual interpretations alongside comparative and global variants.
Resources
---
UWC does not have an African Studies Centre, unlike many other universities. Its essence is its geographic and socio-political context. Outside of the continent it might make sense for institutions to host an African Studies Centre, though the centralisation of historic artefacts, resources and expertise is questionable in light of global history, slave trade, migration (forced and economic) and the pilfering that occurred when the continent was being "discovered".
Keeping our research outputs globally relevant while addressing the continent's challenges comes at a cost. The consequent loss related to fees paid (amongst the lowest in the country) is notable given that students who study at UWC continue to pay the same fees as local students. Strategies to keep the legacy of UWC as a historically disadvantaged institution that played a primary role in dismantling apartheid when the heat was on, uphold those values to remain open and accessible. International partners and benefactors help UWC to hold true to 60 years of hope, action and knowledge built on social justice, community engagement and graduate employability.
Partnership and Collaboration
---
From the International Relations Office, if we had to show evidence of Africa's richness, we would cite current cooperation agreements in PLAAS (Ghana), Dentistry (Sudan), Chemistry (Kenya), Higher Education Studies (Mozambique), Pharmacy (Tanzania), Earth Science (Nigeria) and Religion & Theology (Zambia). Significantly, the DoI, CHR, School of Public Health, SANBI collaborations, and many others, are the true essence of steps we take daily to work through the global challenges that impact on this continent. There are also the south-south-north collaborations, through SANORD for example, and a rivulet of visitors from Namibia, Gabon, Angola, Zimbabwe and each of the regions on the continent. The footprint is vast. A large focus of conferences and seminars are on Africa and its contribution in the world.
Conclusion
---
Increasingly academics are supporting and lobbying for African solutions to African problems. Investing in collaboration is evidence of this. Research outputs will reinforce this even further.
What is happening in Africa through students recruited and their impact on the campus community (diversity) and curriculum (research outputs) is fluid. There are no limitations to who can participate. Are students seeking language and cultural immersion in different or similar contexts to their own? Is this the strength we have in Africa? Every day is Africa Day in Africa.