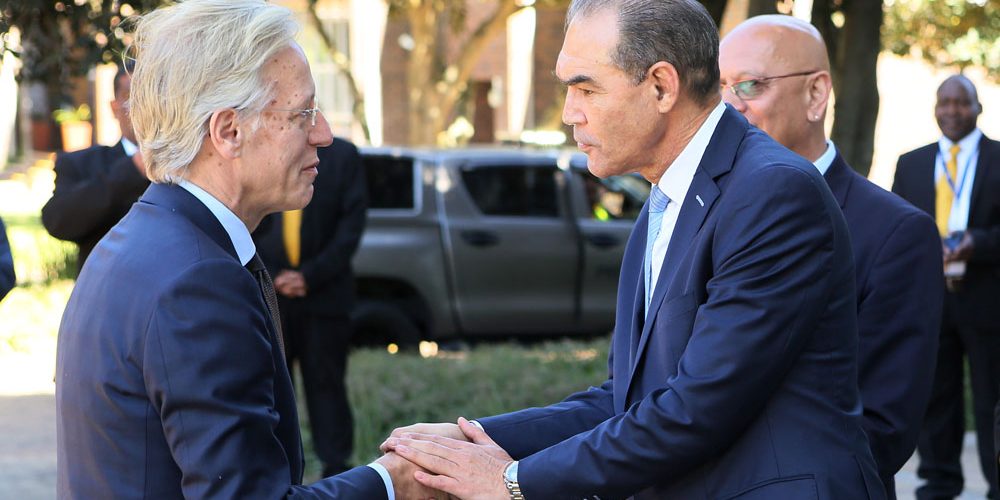 Dutch Minister Leads Knowledge Mission in South Africa Strengthening Educational and Cultural Ties
The Embassy of the Netherlands in South Africa organized a notable knowledge-seeking mission to South Africa, with Dutch Minister of Education, Culture, and Science, Mr. Robbert Dijkgraaf, at the helm.
This event took place at University of the Western Cape (UWC) on the 16th of October 2023, part of those invited, included students from UWC, Cape Peninsula University of Technology, and Northlink College.
UWC's Vice-Chancellor, Prof. Tyrone Pretorius, warmly received the guests, in his welcome remarks highlighted the university's strong connections with the Netherlands. UWC proudly boasts strategic long term partnerships with two renowned Dutch institutions, Utrecht University and Vrije University of Brussels . These partnerships demonstrate a commitment to fostering international educational collaboration.
The mission's participants were treated to an engaging tour of the Mayibuye Archive Centre, offering an understanding into South Africa's rich history and heritage showcasing both the impact of colonialism and the power of solidarity during the anti- apartheid struggle . This cultural exploration added a unique dimension to the event, showcasing the value of cross-cultural exchanges in understanding and appreciating different nations' legacies.
The Embassy of the Netherlands' initiative emphasises the importance of international educational and cultural cooperation. Such missions play an important role in informing global perspectives and nurturing existing relationships between nations.