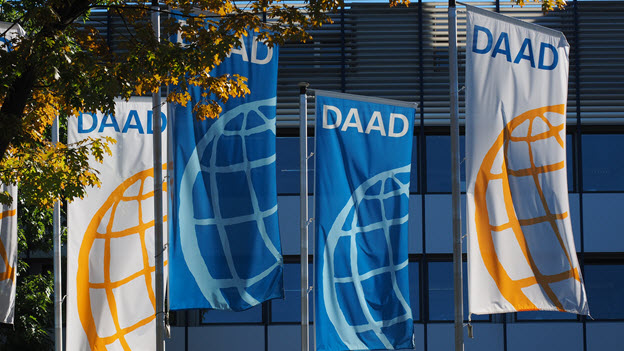 The German Academic Exchange Service (DAAD) awards funding for a short-term research stay to doctoral candidates and junior postdocs in Germany at any Germany university.
The research is carried out with a supervisor in Germany, whom applicants must identity themselves. The primary aim of the programme is to fund research projects in Germany in the context of an ongoing PhD, however.
A candidate is enrolled for their PhD in their home country and obtains the PhD in their home country. With the Short-Term Research Grant they can apply to conduct research in Germany between 1 – 6 months. The scholarship holder can access and benefit from state-of-the-art research infrastructure and equipment in Germany during their stay in Germany and so enhance their entire doctoral research.
Degree Level
PhD, Postdoc
Deadline
1 April, for a research stay starting in August in the same year.
15 October, for a research stay in April the following year.
A good six months are needed to prepare a convincing application. The German supervisor must be identified at least six months before the deadline and the research proposal must be prepared thoroughly running up to the deadline.
Who can apply?
PhD candidates from Sub-Saharan Africa who have started their PhD less than three years ago;
Junior postdocs from Sub-Saharan Africa who have obtained their PhD less than four years ago.
Fields of Study
The research grant can be taken up for all fields.
Scholarship Benefits
No tuition fees are charged in Germany for this sort of research on PhD and postdoc level. The scholarship covers living costs, travel and health insurance for the scholarship holder.
Monthly scholarship payment for living costs: 1200 EUR;
Health insurance;
Travel allowance between Germany and home country.
Application Process
A letter of invitation from a German supervisor is needed for the DAAD funding application. Candidates must identify their own supervisor in Germany. The DAAD Information Centre Johannesburg (contact details below) can be contacted for more information.
The DAAD funding application is online through the DAAD application portal. More details can be founded under the links below.
Contact
The DAAD Information Centre Johannesburg can be contacted for support, advice and information:
Website: www.daad.org.za/contact
Email: daad@wits.ac.za