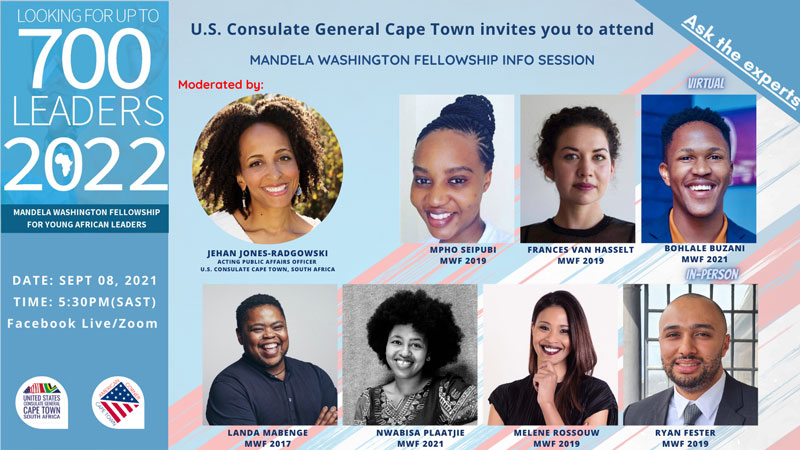 We are pleased to announce that the application period for the 2022 Mandela Washington Fellowship, the flagship program of the Young African Leaders Initiative (YALI) is now open. Applications are due by September 15, 2021.
Introduction
---
We are looking for demonstrated leaders between the ages of 25-35 years old, who are doing innovative work in the areas of Business and Entrepreneurship, Civic Leadership or Public Management to apply for this year's Mandela Washington Fellowship. Finalists will spend six weeks in the U.S. from June – July 2022 at different U.S. universities exploring issues of leadership in the above areas along with 700 of their peers from all over sub-Saharan Africa.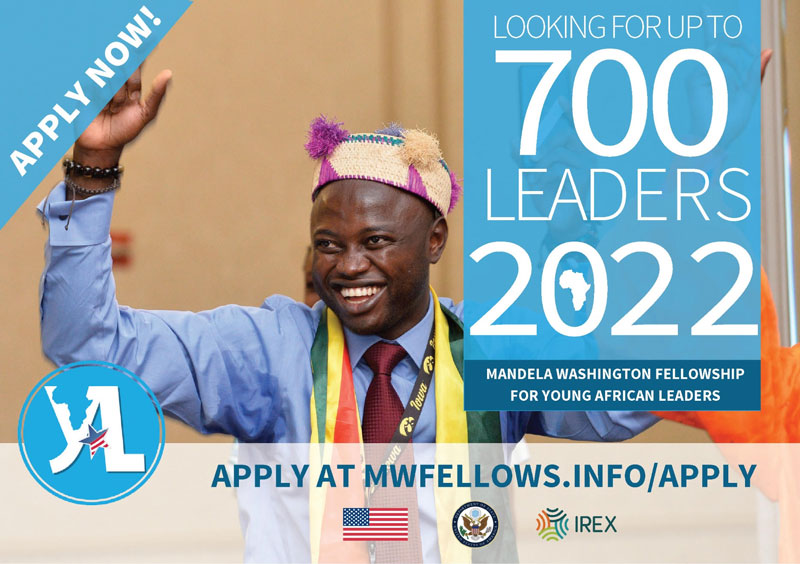 The Mandela Washington Fellowship offers an unparalleled opportunity to:
Participate in a six-week Leadership Institute at a U.S. college or university to share your experiences with and to learn from U.S. citizens and other Fellows.
Explore industries beyond your daily work and expand your expertise.
Attend a Summit with young African leaders in Washington, D.C.
Meet with U.S. Government, civic, and business leaders.
Strengthen your work through new connections, skills, and ideas.
Join a continental and global Alumni Network to help you seek innovative solutions to common challenges.
Learn more about the fellowship here: Application and Eligibility Information – Mandela Washington Fellowship
Apply here: Sign-In » IREX – International Research & Exchanges Board: Mandela Washington Fellowship Application System
U.S Consulate General Cape Town invites you to attend a Mandela Washington Fellowship Info Session:
Date: 8 September 2021
Time: 5:30 PM (SAST)