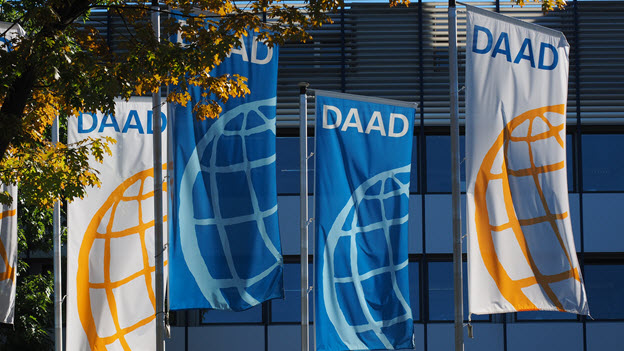 The German Academic Exchange Service (DAAD) awards scholarships for Master's degrees offered at German universities in architecture, performing arts, visual arts and music.
The applicant must identify their own degree programme in Germany to apply to. The applications for the DAAD funding and the degree programme are separate.
Degree Level
Master's
Deadline
Music – 27 September
Architecture – 30 September
Performing Arts – 2 November
Visual Arts – 30 November
Several months are needed to prepare the application running up to the deadline.
Who can apply?
Highly qualified graduates from Sub-Saharan Africa who have obtained their first higher education degree no more than six years ago in architecture, music, performing arts and visual arts (preferably professional degrees with practical components)
Fields of Study
Architecture, music, performing arts and visual arts.
Scholarship Benefits
The DAAD does not cover tuition fees in Germany as a rule. There are generally no tuition fees in Germany, but some universities and degree programmes do charge tuition fees. If the scholarship holder takes up the scholarship for a degree programme with tuition fees, the scholarship holder will be liable for the tuition fees. Applicants are advised to identify a degree programme that does not charge tuition fees.
Monthly scholarship payment for living costs: 861 EUR;
Health insurance;
Travel allowance between Germany and home country;
Study allowance;
Rent subsidies and family supplements, if applicable.
Application Process
Applications for the degree programme and DAAD funding are separate. Candidates must identify their own degree programme in Germany and follow the application procedure of the Germany university. An acceptance letter into a relevant degree programme is needed for the funding application. Candidates can search through degree programmes offered in English in Germany here: www.daad.de/idp.
The DAAD funding application is online through the DAAD application portal. More details can be founded under the links below.
Contact
The DAAD Information Centre Johannesburg can be contacted for support, advice and information:
Website: www.daad.org.za/contact
Contact: daad@wits.ac.za