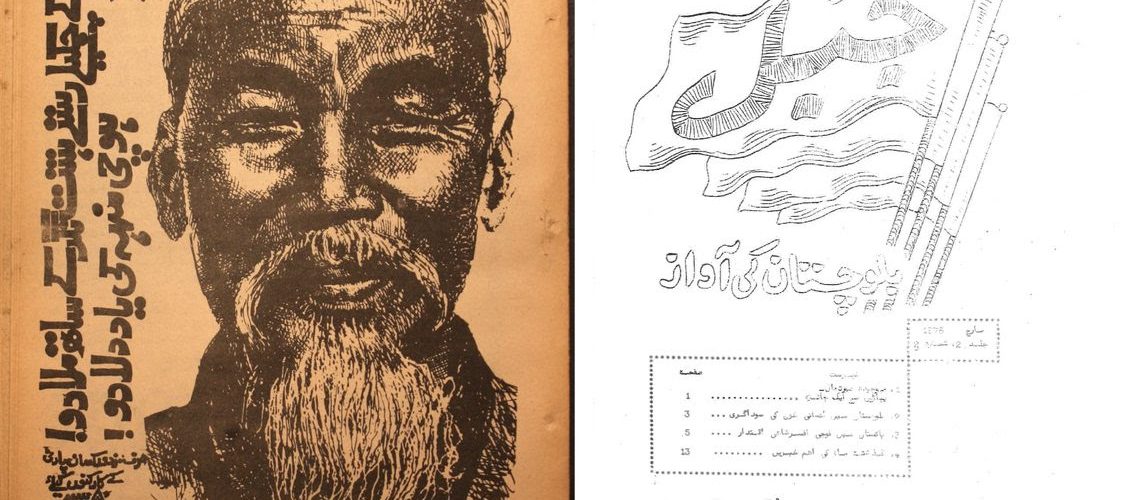 Dissident Histories of Pakistan
We would like to invite you to a joint virtual launch ofThe South Asian Resource and Research Centre (SARRC) Archive & Revolutionary Papers (RP) Digital Teaching Tools1 Nov 2021, 1:30-3:15 PM (GMT + 1) via Zoom (register to receive link) The event will be live translated into Urdu and English.
Co-hosted by SARRC, Revolutionary Papers, Archives of the Disappeared at LSE Sociology.SARRC is an archive of Pakistan's socialist and democratic movements based near Islamabad. RP is a transnational collaboration exploring 20th century periodicals as forums of Left and anti-colonial thought.
Self-funded, volunteer-managed and compiled by political organiser and poet Ahmad Salim over a forty-year period, SARRC showcases magazines, newspapers, books and other materials produced by progressive struggles in Pakistan and South Asia. SARRC will launch a digital search catalogue and revamped physical library that makes its 45,000-strong collection available to scholars and organisers researching progressive histories in Pakistan and South Asia.The cataloguing project is co-led by Ahmed Salim (SARRC) and Mahvish Ahmad (LSE, SARRC Trustee), and co-funded by the Modern Endangered Archives Program, UCLA and LSE Sociology.