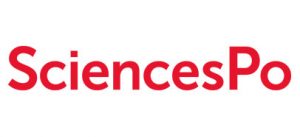 Contact Details
---
T: + 33 (0)1 45 49 77 63
C: xxxxxxxxxxxxxxxxxx
Sciences Po Erasmus
Sciences Po is an international research university, selective, open to the world, which is among the best in human and social sciences.
---
Sciences Po exists because its founder wanted to create from scratch the training that the elites lacked at the time. One hundred and fifty years later, Sciences Po has become an international research university of 14,000 students. But his educational project and his scientific project remain driven by a very strong ambition: to understand the world to transform it.
TRAIN PUBLIC AND PRIVATE DECISION MAKERS
Sciences Po's primary mission is to train high-level professionals appreciated in the public and private sectors (where more than 70% of our graduates work today). But his ambition is even greater: to train decision-makers who are both visionary and pragmatic. And whatever their trajectory, citizens aware of the common good, capable of transforming society.
PRODUCING KNOWLEDGE THAT EXPLAINS THE WORLD TODAY
Sciences Po is a social science research university with a scientific community of more than 250 world-class researchers, who analyze social, economic and political phenomena. Research developed in close connection with society, which sheds light on contemporary issues in all their complexity, and enriches public debate.
IMPROVE SOCIETY
Sciences Po assumes its social responsibility as a university. A pioneer in terms of equal opportunities, it has 27% of scholarship recipients, more than 330 students with disabilities, and works to spread a culture of equality between all of its communities. Sciences Po considers that its mission is to produce and share knowledge that has an impact on the most pressing current issues, to give voice to those who make things happen and to contribute to the democratic debate.
A UNIVERSITY OPEN TO THE WORLD
Sciences Po is today establishing itself as a world-class university: globally recognized diplomas and research, a multicultural community with 49% international students from 150 countries, a network of nearly 480 partners and more than 40 double degrees worldwide.
AN INSTITUTION IN MOTION, DRIVING INNOVATION
Since its creation almost 150 years ago, Sciences Po has constantly reinvented itself. Today Sciences Po is more than any other place where new ideas can be launched and implemented. Teaching methods, opening lessons, new tools: this capacity to innovate is one of our trademarks.